---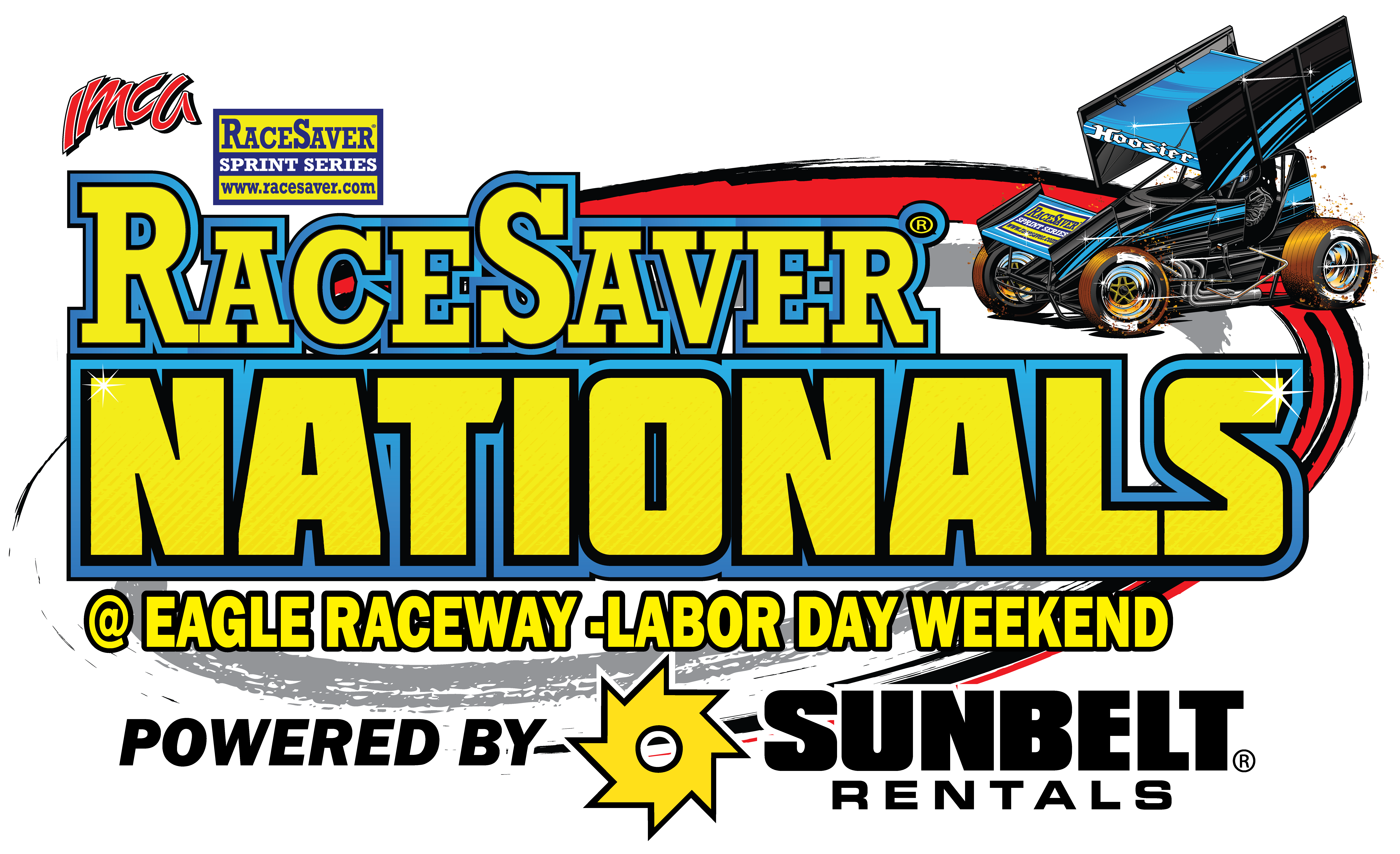 RaceSaver Nationals Powered By Sunbelt Rentals™ RACESAVER SPRINT CAR REGISTRATION:
2021 RaceSaver Nationals™ REGISTRATION:
Click the link to fill out the convenient online registration form: https://eagleraceway.formstack.com/forms/2021_racesaver_nationals_sprint_car_driver_online_registration

Click the link to download a printable registration form:
http://www.racesaver.com/wp-content/uploads/2021/06/2021-RaceSaver-Nats-Reg-Printable.pdf
Early Registration: ONLY $15 (Register on or before 08/23/21) Early Registration for Sprint Cars includes a Free Reserved Pit Stall (while they last).
2021 RaceSaver Nationals™ Late Registration: LATE FEE OF $100. (08/24/21 or after) No benefits Included.
2021 RaceSaver Nationals™ Pit Stalls: If you had a pit stall in 2020 and would like the same stall for 2021, you must pre-register by 08/01/21. If you did not have a pit stall in 2020, you will be put on the wait list for one in the order of registrations received. After 08/05/21, Open Pit Stalls will be up for grabs by drivers who are on the wait list first, then anyone who registers after 08/01/21.
You must have an IMCA License to compete.
Temporary Rule Change for the 2020 and 2021 edition of RaceSaver Nationals at Eagle Raceway: Normally, the rules state that a driver must have competed at least 3 IMCA RaceSaver Sanctioned races somewhere in the world that year before signing up for RaceSaver Nationals. In 2020 and 2021, considering the circumstances, we are not requiring drivers to have raced at any IMCA RaceSaver races for this season to sign up.
Support Classes do not need to pre-register.
Modern Real Estate IMCA SportMods, Valentino's IMCA Hobby Stocks, & A1 Iron IMCA Stock Cars do not need to pre-enter and do not have a registration fee.
Checks or Money Orders should be mailed to:
Eagle Raceway
PO Box 17
Bennington, NE 68007
If you will have a minor 17 years old or younger in the pit area for this event and do not already have a minor form on file with Eagle Raceway for the 2021 regular racing season, you will need to download the minor release below and have both parents signatures notarized :
NOTE THAT THERE ARE 2 DIFFERENT MINOR RELEASE WAIVERS WITH DIFFERENT INSTRUCTION STARTING IN 2021.
CLICK HERE FOR THE MINOR RELEASE WAIVER FOR AGES 0-13
CLICK HERE FOR THE MINOR RELEASE WAIVER FOR AGES 14-17