Blud Lubricants gives IMCA RaceSaver Sprint Car awards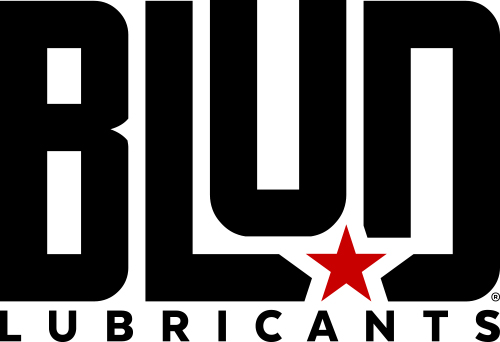 IMCA RaceSaver Sprints new to Blud Lubricants niche
SCOTTSDALE, Ariz. (March 28) – A true racing company has expanded its niche to include IMCA.
Blud Lubricants will give product awards to IMCA RaceSaver Sprint Car track and series champions and the national champion in the division a driver support sponsorship package.
"We have a long history in racing and really pride ourselves in the technology we use," said Jeff Green, owner and CEO of the Scottsdale, Ariz., company. "This oil is tested by some of the best racers out there. We've been doing this a long time and have a fantastic product and support program for drivers who are serious about racing."
"Blud Lubricants is a true racing company. That's our niche," added Green, a life-long fan of the sport. "IMCA is the first dirt track sanctioning body we've worked with. We picked them on purpose. We're getting in on the ground level with Sprint Cars and hope to expand to other divisions."
Sprint Car track and series champions receive a case of Pro Series racing engine oil, as does the IMCA RaceSaver Nationals champion.
"We can add value and growth with this program. It's a real opportunity for us to help drivers, tracks and series," Green noted. "We want this to be win-win, and if that happens it's good for all of us."
Every Blud lubricant sold comes in a signature red color, a stroke of marketing genius Green credited to his son Trevor.
"It's fun to do marketing-wise and you can tell if the oil needs to be replaced," he said. "We wanted to come up with a product that was better than anything else first, then worry about making money."
Blud products can be purchased online at www.bludlubricants.com; that's the same site where drivers can fill out a sponsorship application.
"That's another way we can help. It's cool for drivers just starting out as well as established racers," Green said. "We feel there is no product out there that can compete with ours. We are totally confident in what we've been producing since 1983."
IMCA Modified racer Ricky Thornton Jr., along with notable Sprint Car racers Shane Stewart, Brent Marks, Paul McMahan, David Gravel and Sammy Swindell race with Blud technology manufactured by a related company.
"We are really excited about this new partnership with Blud Lubricants and targeting our IMCA RaceSaver Sprint Car division is intentional as well," IMCA Marketing Director Kevin Yoder observed. "Our Sprint Car racers are a dynamic and loyal group and we've already had conversations about how we can grow this program and make an even greater impact in the IMCA RaceSaver Sprint Car community nationwide."
"I encourage IMCA RaceSaver Sprint Car drivers to try the product and fill out the online sponsorship application," he continued. "Every little bit helps and this can be a great relationship to establish for drivers."
30
CONFIDENTIALITY NOTICE: This e-mail, including attachments, is for the sole use of the individual to whom it is addressed, and may contain confidential and privileged information. Any unauthorized review, use, disclosure or distribution is prohibited. If you have received this e-mail in error, please notify the sender by reply e-mail and destroy this message and its attachments. The sender does not accept liability for any errors, omissions, corruption or virus in the contents of this message or any attachments that arise as a result of e-mail transmission.