Renew your camping space for RaceSaver Nationals by July 1st or join the wait list.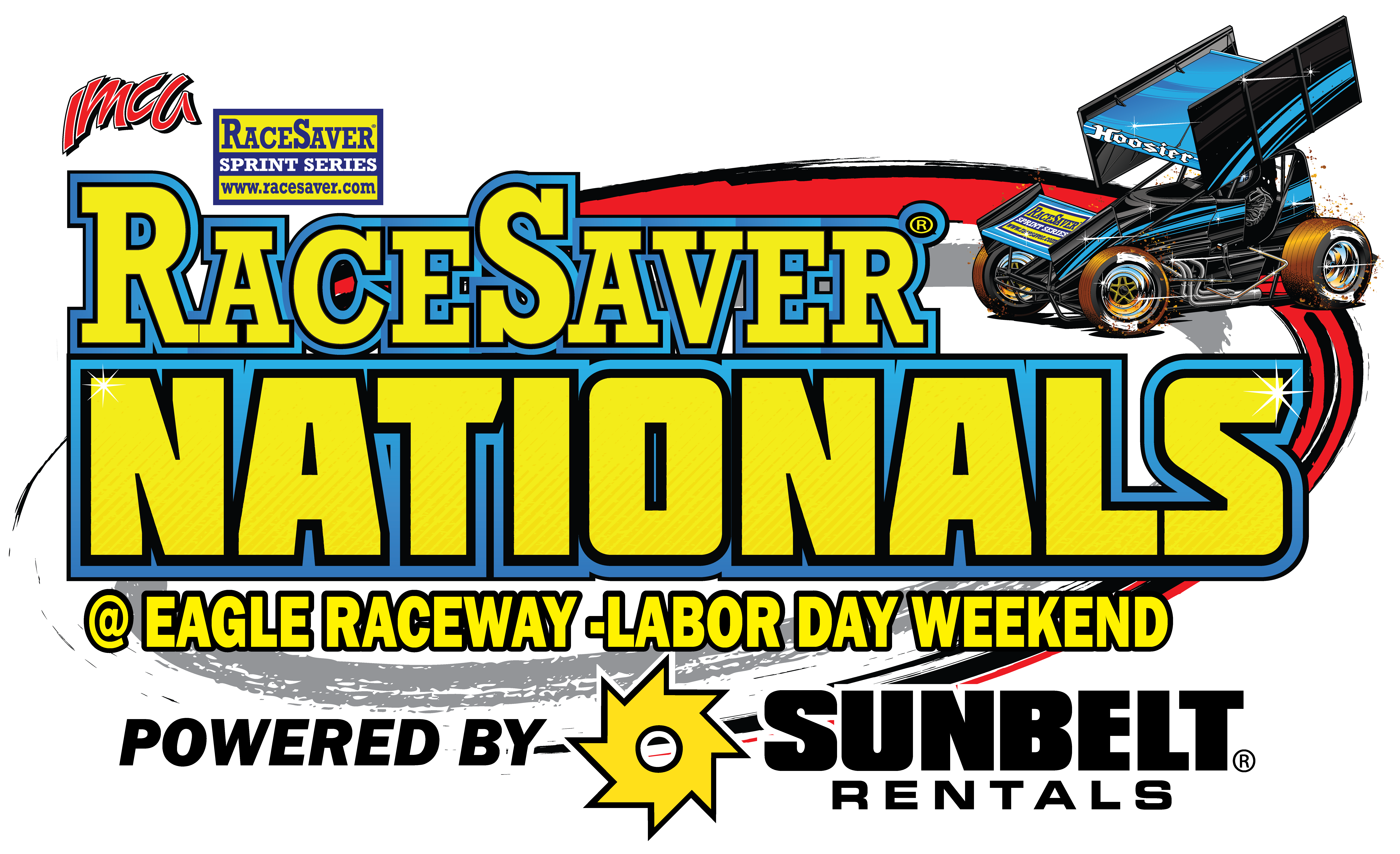 RaceSaver Nationals Powered By Sunbelt Rentals
Camping
Eagle Raceway offers plenty of camping space for race fans wishing to spend the weekend of RaceSaver Nationals℠ at the facility. Reserved Camping spots on the West End of the Main Parking Lot with 30AMP Electrical Hookups are available for $150 which includes the whole weekend stay Thursday-Monday. If you wish to have the same reserved camping space that you had in 2021 you must reserve your space before July 1st 2022. After July 1st, spaces will be available on a first come first reserve basis. Otherwise, camping WITHOUT electrical hookups (NOT RESERVED) is $20 in specified areas. CAMPERS WITHOUT RESERVED SPACES ARE ONLY ABLE TO CAMP IN SPECIFIED AREAS AT RACESAVER NATIONALS, CAMPERS NOT PARKED IN SPECIFIED CAMPING AREAS MAY BE TOWED. Shower rooms will be available in the Pit Garage FREE of Charge Thursday-Sunday from 9AM-3PM. Breakfast is served from 9:30AM-11AM Friday-Sunday in the Pit Concession.
Please note – Golf Cart/Quadrunners must be insured, proof of insurance may be asked for at anytime. All motorized vehicles must be parked from the hours of 2AM-7AM. Rules are posted at www.eagleraceway.com. Operators of recreational vehicles must have a valid driver's license and must be 16 or older.
RENEWALS: To renew your reserved camping stall that you had in 2021 for the 2022 edition of RaceSaver Nationals click this link: https://eagleraceway.formstack.com/forms/2022_racesaver_nationals_camping_reservations
WAIT LIST FOR CAMPING: If you did NOT have a reserved camping stall in 2021 and would like to be on the wait list for a reserved camping space for the 2022 edition of RaceSaver Nationals click this link: 2022 RaceSaver Nationals reserved camping wait list – Formstack